International Energy Agency (IEA) Executive Director and the Honorary Chairman of Sabancı University Istanbul International Center for Energy and Climate (IICEC), Dr. Fatih Birol has been awarded the "Legion d'Honneur", France's highest state award.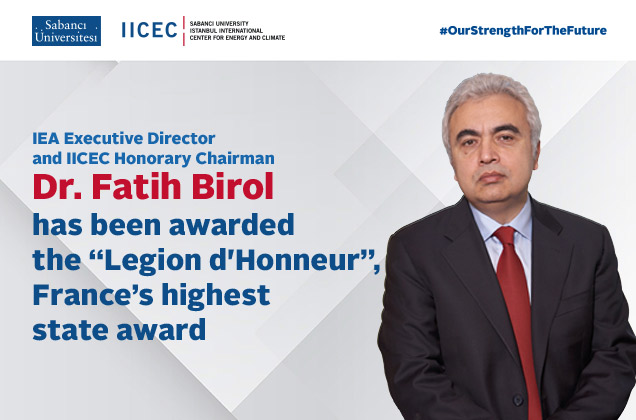 Fatih Birol has been awarded the "Officier dans L'Ordre National de la Legion d'Honneur", the highest decoration bestowed by France since the era of Napoleon Bonaparte to reward people with outstanding success from across the world. The award was given to Fatih Birol, who was included in the TIME magazine's "the 100 most influential people of 2021" list, for his contributions to the fight against climate change.
Stating that he was proud to receive the honor awarded by France, Fatih Birol said the following: "We are working to achieve the targets set in the Paris Agreement. The Paris Agreement is the most important agreement made after World War II. The purpose of this agreement is to prevent the climate crisis.  Last year, we drew up a roadmap for concrete steps to be taken in the global energy sector and a roadmap for these steps to achieve targets of the agreement".