Sabancı Business School Faculty Member Raha Akhavan succeeded in swimming in the 16-km-long Strait of Gibraltar, located between the Mediterranean and the Atlantic Ocean, in 5 hours and 46 minutes.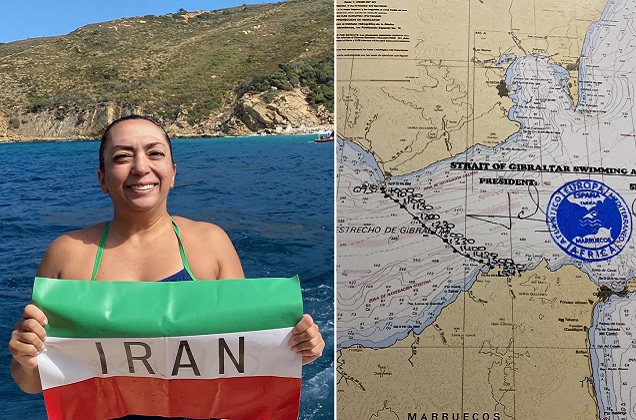 Raha Akhavan, who has significant achievements in swimming, completed the second course of the Oceans Seven, which is considered the most difficult sea crossing in the world. Akhavan swam the Strait of Gibraltar on September 24, 2022, becoming the first Iranian woman to do it.
Stating that they swam on a difficult course, Raha Akhavan said, "Despite the shorter distance, there were very strong winds and currents in the strait that pushed the swimmers into the Mediterranean and prevented them from landing in Morocco. For this reason, the swimmers were asked to speed at least 3 km per hour and to complete the course in a maximum of 6 hours. I completed the course by swimming for 5 hours and 46 minutes."
You can read the interview with Raha Akhavan, who managed to swim for 15 hours last year across the Catalina Channel in the USA, known as "the Swimmers' Mount Everest", in which we talked about many subjects from her passion for swimming to her goals from this link.