SUINT Club New Member Applications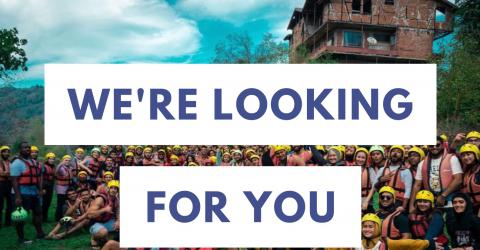 Hi everyone!
Sabanci University's International Club is a club dedicated to the facilitation of international students in a foreign environment and serves as a bridge between Turkish and international students through entertaining festivities, adequate information exchange, and travel trips.
SUINT is ready to take on this school year and here is a chance for everyone to be a part of this relishing journey. This academic year we are introducing 3 committees to ensure the healthy facilitation of international students in the foreign environment.
-1 Travel Committee;
Fun and adventurous travel trips to cover almost all regions in Turkey.
-2 Social Committee;
We all are fans of active social gatherings in the city to experience a sense of togetherness and get an adequate socialising opportunity among our peers.
Organizing several interesting workshops, seminars, literary events with collaboration with different clubs to promote english events in our university.
Now is the opportunity to be a part of any of the above stated committees and help us achieve the vision.
Fill the form by clicking at the link below. Candidates who get recruited will receive a 'SUINT merchandise package' equipped with fun gadgets and accessories for free along with exclusive "behind the scene" access to all our events and activities.
Don't forget to fill the form (link in bio). Deadline to apply 15th of September, 2021 (Wednesday)
Let us all take the facilitation of international students to the next level.
See y'all on campus!
Best Regards,
SU International Club